Bringing my blog back to life?
I've been browsing Taobao for a long, long, LONG time. I don't even remember when I first found out about it but I've been on the fence for a while. There was something about a shopping service that made me nervous! There were so many to choose from, so many different reviews... I decided to go with TaobaoTrends!
A little information as to what Taobao is; think of it as a Chinese Ebay or Amazon! There's no bidding, but it's a bunch of stores with many different items! Electronics, clothes, shoes, cosplay goods, you name it!
Now Taobao only ships to China. This is where the shopping service comes in. Let's say you have a few items picked out, great! Now you have to send the link and info to your SS, they'll check with the shop to make sure said item is in stock and then order it! You pay for your items and the domestic shipping to the SS. You wait for the item(s) to get to your SS, then they weigh all your items and send you an invoice for shipping. After that, you wait some more and then your items arrive!
Read on for pictures and reviews of what I ordered!! :)
Okay, so not all of the items in the box belong to me. My friend Mariyah decided to get in on the order too, so that shipping would be a lil' bit easier on us because while the prices on Taobao are very good, the catch is the shipping!
Like I previously mentioned, my SS of choice was TaobaoTrends. They were very helpful and their English was not difficult to understand! They sent email notifications of any changes to my order and answered my questions sometimes within a couple of hours, or by the next day.
Here's a timeline of my experience:
Status: Pending
Proceeded to pay, status changed for "Processing"
Replied back with diff colorway choice, heel height desired, and that it was alright if the slipper were free size.
Sent back an email confirming my changes.
Email notification status changed to "ordered".
Notified that a shoe is out of stock, said they had to cancel that order.
Asked if I will be refunded, they said that it will go towards shipping fee.
(info was on bottom of first email saying the same thing)
Items arrive at SS
Order status changed to "paid"
Items are shipped.
Items are received.
I'll be showing you the original listing picture, and then my picture AKA what the item actually looks like.
I don't think I have anything else to address so I'll get to the pictures.
A pillow!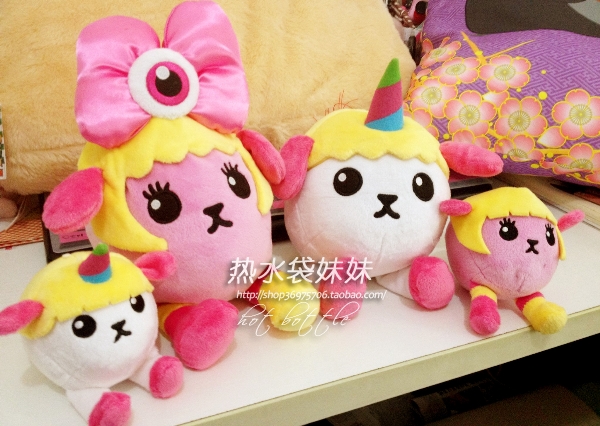 Link
~$2.50 - ~$4.72
I was a bit disappointed with this because I thought it would be bigger? Now that I look at the picture, the headband itself doesn't look that thick, so that's my bad! I had originally wanted a polka dot one, but my SS told me they were sold out of that, so I chose the stripes instead.
I love love LOVE this dress! Unfortunately it doesn't fit! Due to a personal "crisis", I gained 10 lbs which mostly went to my boobs and stomach area. At my original size, I could definitely fit into this, so not all is lost! Once I'm able to work out, I'm definitely going to and then this will soon fit :) My butt is forever huge though, so I have to slip this on over my head. It zips up until it gets to my chest. I'm only 4'10" so I'm shocked to see that it's really short, the kind of short where you don't feel comfortable bending over! I can't imagine what it'd be like if I was average height.
I'm very excited to say that I've finally started my lolita wardrobe! It's only a petticoat, but it's a start! I'm having a little bit of trouble finding a dress that I really, really want.
I have little to no experience with petticoats so I can't say much about this besides the fact that I know a lot of people love Classical Puppets' petticoats!
I adore this skirt! It's exactly like the picture and the quality is great! The fabric is thick! I'm definitely going to be buying more of this in other colors, and probably some other stuff from the shop too! Out of everything I ordered, I was most excited for this skirt and I'm glad it fit!