Ever since school started, I've had a major cut in my hours at work. Most of it was "play money" anyways, so it's not that big of a deal... I mean, I don't pay for school or have any big bills, I just pay for gas, my phone, car insurance, food... that's it. I've adopted the horrible habit of buying things on a whim just because I like them. Anyways, now I need to really watch my spending :( It's horrible, but it's a part of growing up.
I decided to treat myself to a couple of things from Ulta!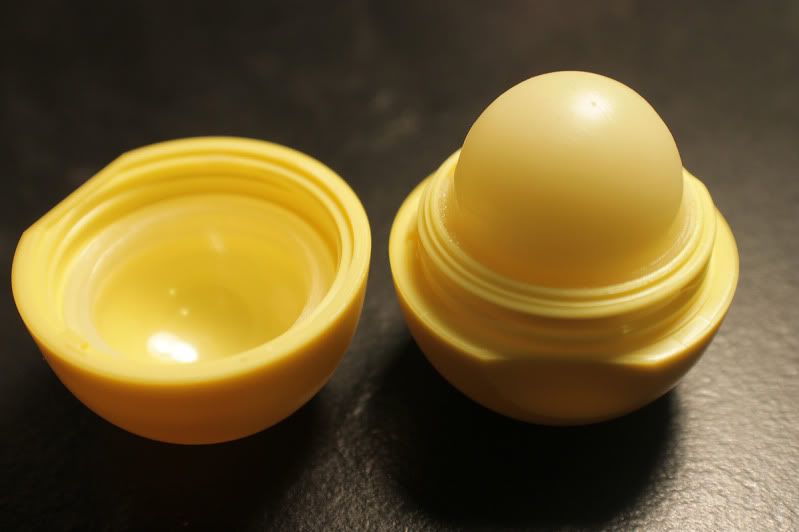 I bought EOS lip balm in Lemon Drop! No exaggeration, it smells exactly like Starburst candy! I know a lot of people rant and rave about this lip balm so I decided to give it a shot. I really love the shape of it and it does it's job! I usually only apply it 1 to 2 times a day; one midday before I go out/put lipstick on and one time before bed!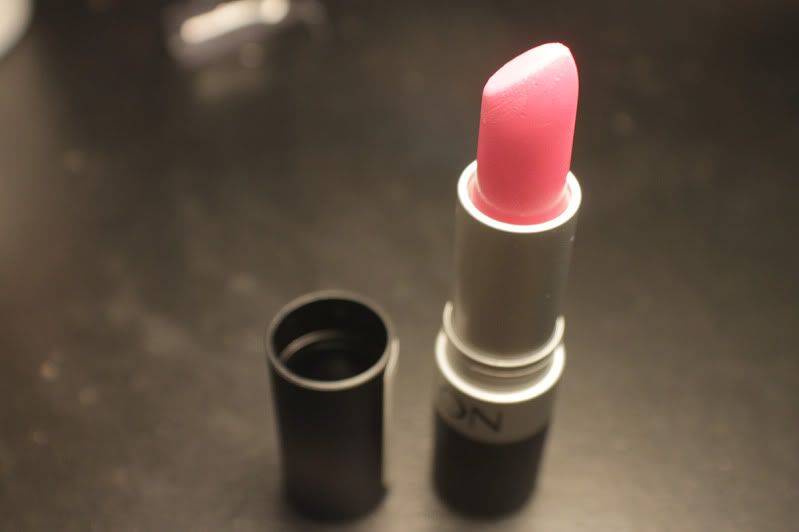 I'm forever on the search for the perfect pink lip. My lips are naturally very mauve/pink so it's difficult for me to find a lipstick that works, though that might be because I like to think I'm on a budget. I've never really had a good experience with Revlon but because I'm actually on a budget now I decided what the heck, let me give it a try. I'm partial to matte lipsticks so I was hoping for the best with this one.
Unfortunately, I wasn't impressed. My experience with Revlon lipsticks/glosses is that they tend to settle in the lines of my lips and this one is no exception. Not to mention, it was very drying! I know of so many girls that can wear their products fine but I guess my lips and their formula just don't get along :(
My hunt for the perfect opaque pink lipstick continues! The last pink lipstick I used was MAC's "Nicki Minaj" pink, which reminded me a lot of Saint Germain. I always paired it with their "Vanity" lip gloss to get that "Barbie pink" lip, but again, I experienced the product settling into the lines of my lips. Maybe it's just my lips? Maybe I need to exfoliate?
I just recently bought Nicki Minaj's new lipstick with MAC for their Viva Glam campaign... I hope I like it!